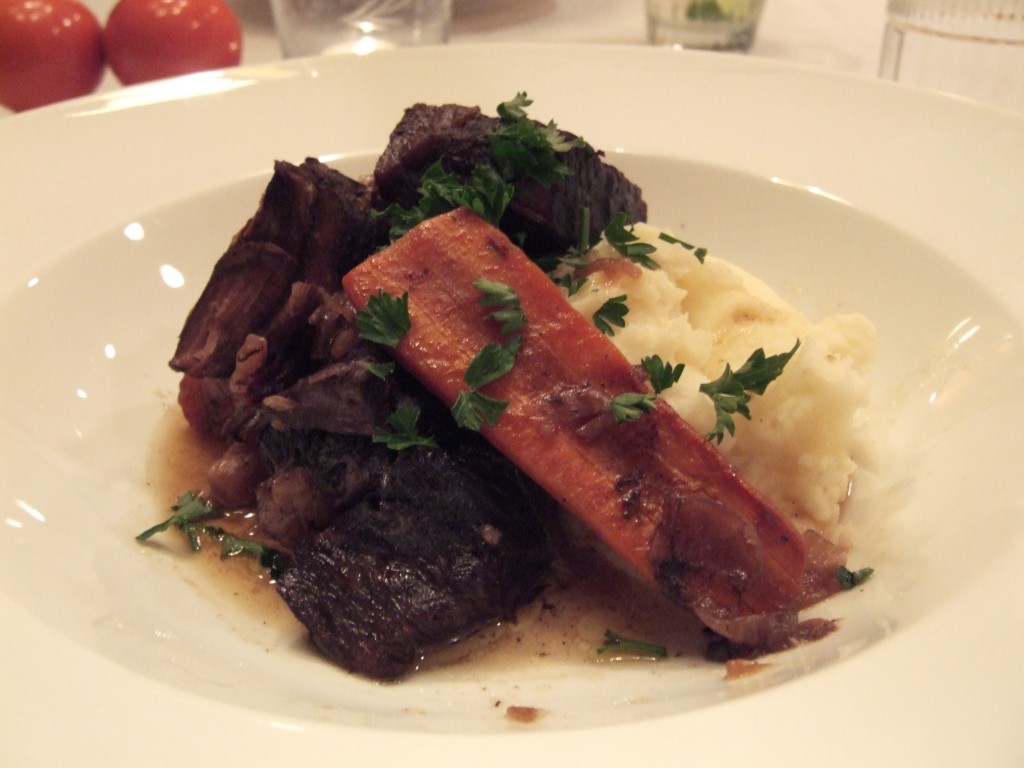 You know a cookbook is good when you have to tell yourself to stop cooking from it and move on to another project.   
But before I do, let me tell you about the entire meal I made from this book and and the friends I served it to.   
First, meet Mo and Colin:   
What can I say about Mo?  That she walks in beauty like the night? Yes, she does, and during the day too.  That she has been my friend for a shocking 26 years and we were adults when we met? Also true.  That she is an amazing artist, that she should teach a graduate course on parenting, and that she makes everything she touches more fun?  All true.  And most important to all of you she came up with the ingenious title of this blog!   
Colin is Mo's extraordinary spouse.  He takes beautiful photographs, runs marathons, I think, every day after work, does all the homework for our book group (including spreadsheets and Skype calls with authors), actually spoke to Sandra Bullock in an airport AND got me hooked on Project Runway.  They don't make humans much more interesting than that!    
Mo and Colin came over to eat "Cheez-it-ish Crackers," "My Go-To Beef Daube," the mashed potatoes from "Hachis Parmentier" (with the Gruyere mixed into the potatoes vs. sprinkled on top), and "Long and Slow Apples."  They're troopers they are.   
In order of appearance: the crackers are divine and easy.  Flour, butter, cheese (Gruyere in this case), salt, pepper, and a pinch of cayenne.  All joined in holy matrimony in the food processor and then (one option) rolled into logs, chilled, sliced, and baked.  They can be made way ahead and chilled or frozen.  Not quite Cheez-its but you won't care.  They're better.   
The Daube is also easy.  Chuck roast, carrots, parsnips, bacon, onions and shallots, red wine (funnily enough, I thought I'd made a mistake when I got home and discovered I had a bottle of Shiraz and not the Syrah Dorie recommends and blamed it on my near-complete ignorance of wine.  Thanks to Wikipedia I learned: they're the same thing.  Very funny vintners.), brandy, and a bouquet garni.  Bacon is cooked, meat is browned in bacon drippings, onions are cooked (I like mine caramelized), then it's everybody into the pool and the whole thing bakes for 2-1/2 hours.   I served it over mashed potatoes but you could use anything absorbent underneath.  We all loved it.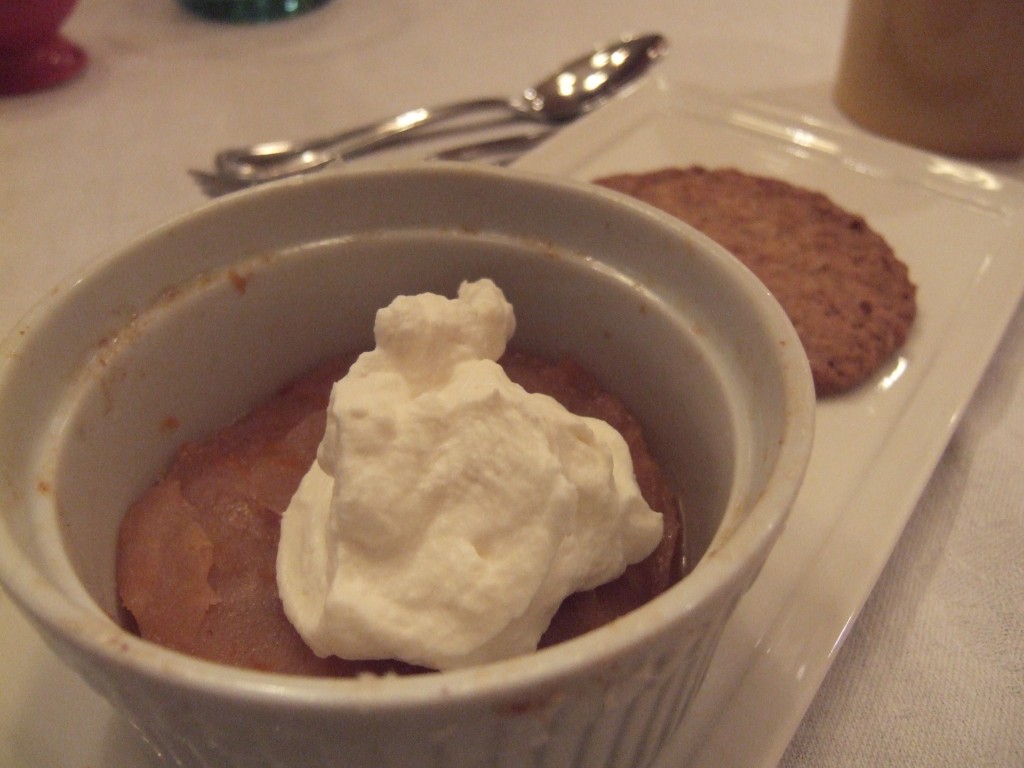 The apples were problematic.  You slice apples very thinly (I did this by hand but you can use a food processor or a mandoline) and layer them in individual ramekins with butter and sugar mixed with ground coriander and ginger and orange zest.  Dorie then tells you to cover the ramekins in plastic wrap and says that it will not melt.  Well, I'm here to tell you: it does melt.  Perhaps they have some kind of special non-melting plastic wrap in France but Saran Wrap, as it turns out, is not impervious to heat.  I saved the dish by removing the top layer of apples and told myself that eating a little plastic wrap is not as bad as eating a little glass, and all ended well (at least I assume; Mo and Colin, how are you feeling?).  I topped it with Dorie's whipped cream and served with a crispy oatmeal cookie.