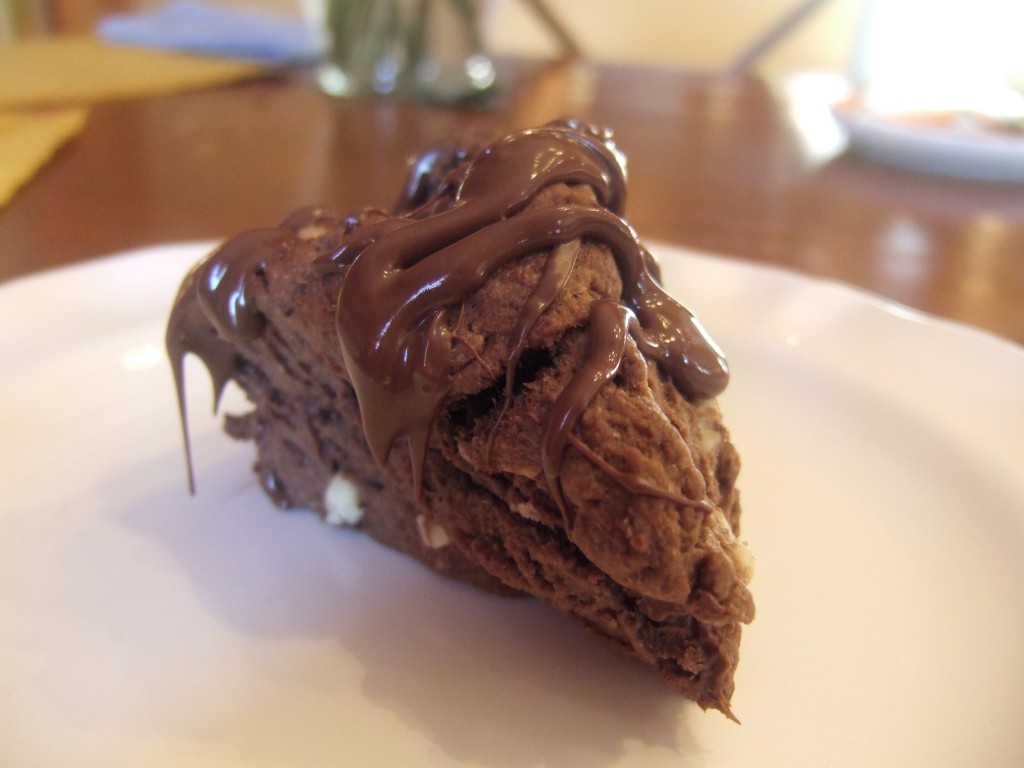 How is it that I'd never tried Nutella before making these scones? I really can't figure that out. Anyway, it's lovely stuff, although kind of like eating straight frosting so don't be misled by the "made with skim milk" statement on the label into thinking you've stumbled on the secret to the Mediterranean Paradox. I love how the website suggests that it's quite healthy in that you can spread it on whole grain breads to get children to eat them. And while you're at it, why not dab a little on their pillows to get them to go to bed? Or squirt it on their toothbrushes to get them to brush their teeth!
Of course it is a fun ingredient to play with and adaptable to many different types of pastries and baked goods. Scones are a particularly good idea in that they are not terribly sweet on their own so this doesn't put them over the top.
And they were delicious.
My only problem was that some of mine did not retain their wedge shape while baking. Next time I might re-shape and compress them a bit after I cut them.
I suspect they freeze well, as scones tend to, but do this before you add the Nutella topping.