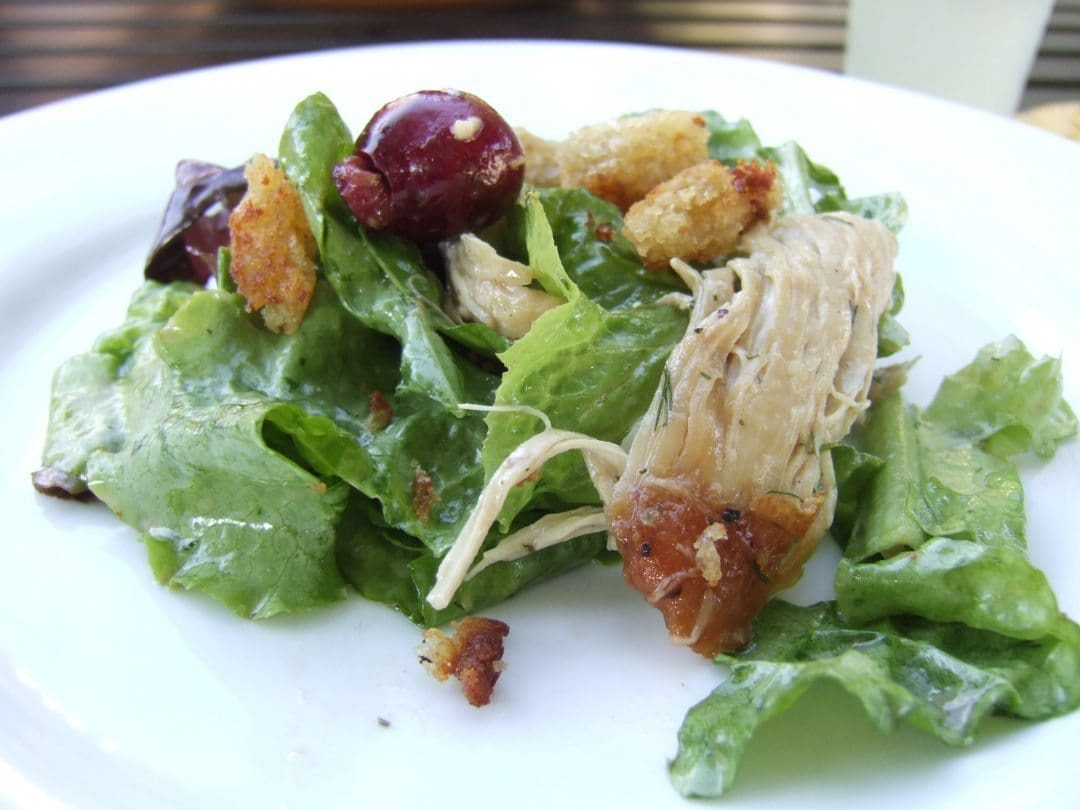 Do not let the word "salad" lull you into thinking this is a quick dish.  Or low-fat.  It will require as much of you as any other type of main dish but it is well worth the effort.
There's so much to like here: crisp-roasted chicken thighs, fresh cherries, croutons cooked in schmaltz (see what I mean about the not-healthy part?), and a very good vinaigrette.  Leaving out the chicken will save you time and make this both vegetarian/vegan and much healthier.  (With that option I would toss the bread with olive oil and toast the croutons in the oven.)  But if you want Death-by-Salad, make it as written.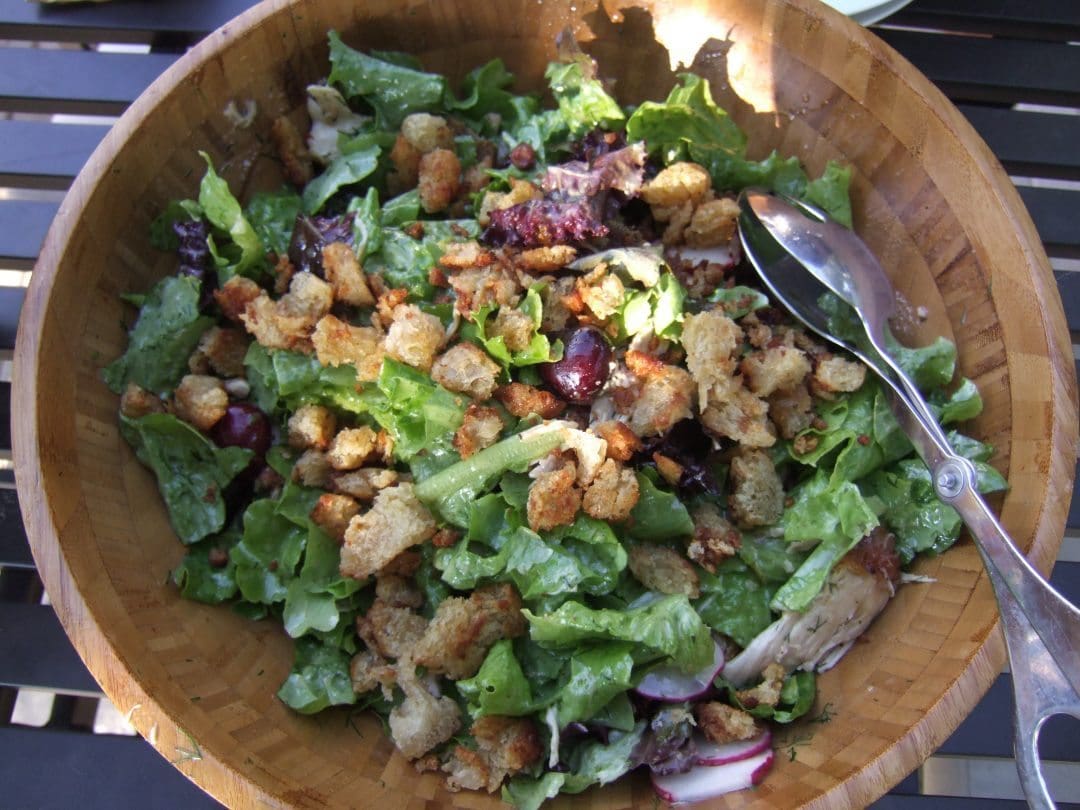 Note: my store was out of butter lettuce so I just used mixed greens from my garden.  I think any kind of green would work well here, including heartier ones like Romaine.
Butter Lettuce, Chicken and Cherry Salad is in the June 2011 issue of Bon Appetit.