So my "little" vegetarian found this recipe in the scholarly journal she reads called Seventeen magazine and wanted to make it for dinner. And, of course, she wanted her efforts documented on Kate Cooks the Books.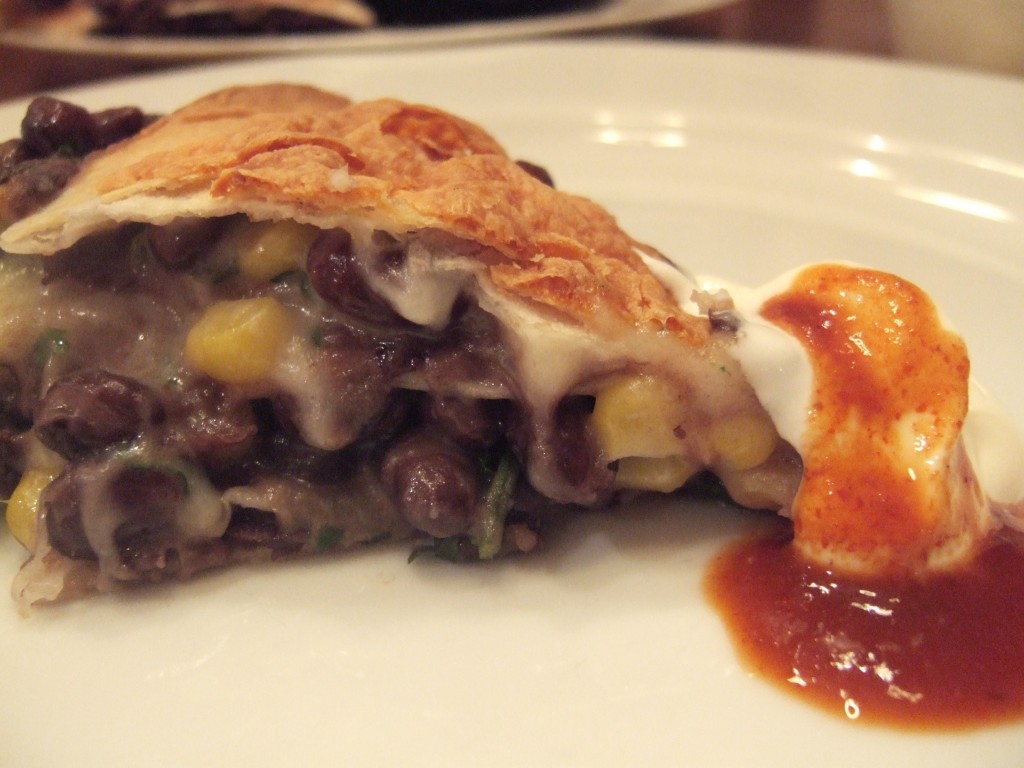 This was a delicious little dish and she had no trouble making it (and mom only hovered a little in the background. Especially during the chopping). If you're trying to encourage a young chef (or trick one into making dinner for you), this might be a great recipe to try.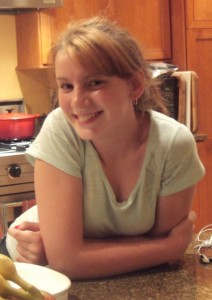 Alice's Quesadilla Casserole
Serves 4
Printable version
3 tablespoons vegetable oil
3/4 cups chopped onion
2 15-oz cans black beans, drained, 1/2 liquid reserved
1-1/2 cups frozen corn kernels, thawed
1/2 cup chopped parsley
5 10″ flour tortillas
8 oz. Monterey Jack cheese, shredded
1 cup store-bought green enchilada sauce
Sour cream
Preheat oven to 400 degrees.
In an oven-proof skillet, heat the oil over medium heat. Add the onion and cook for 5 minutes.
Add 1/2 of the beans and mash into a chunky paste. Stir in the reserved liquid. Add salt and pepper to taste. Remove from skillet and set aside.
In a bowl, combine corn, parsley and remaining black beans.
Place a tortilla in the skillet and spread with 1/3 cup of the mashed bean mixture. Top with 2/3 cup corn-bean mixture and 1/2 cup cheese. Press with a spatula to compress the layers. Repeat with remaining tortillas, mashed black beans, corn-bean mixture and cheese (reserve a little cheese to sprinkle on top).
Bake until cheese is melted and the casserole is heat through, about 30 minutes.
Serve with sour cream and enchilada sauce.