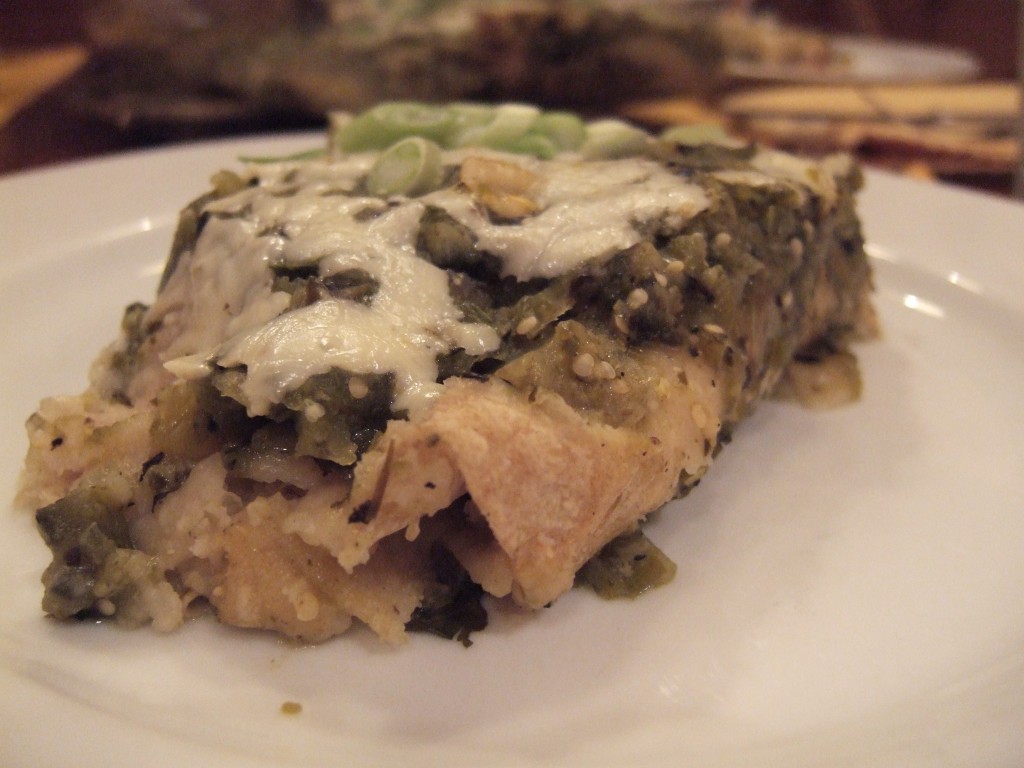 It's hard to say what I love most about this dish. We are very partial to Mexican food, especially my husband to the point where I suspect he might be a Mexican trapped in the body of an ancestral German. Although he doesn't cook much he has embraced Rick Bayless' books and declared Mexican as his cuisine of choice.
So, one, we love it because it's Mexican.
Secondly, the flavors. I suspect that what many Americans have experienced as "Mexican" food no more resembles anything authentic than the Olive Garden is a true represenation of the flavors of Tuscany. It's a shame: all of these great cuisines get delivered right to the US's door by its many immigrants and visitors and we seem to have an uncontrollable impulse to assimilate them by dumping cheese all over them, finishing them off with a brownie sundae and congratulating ourselves on our inclusiveness and our glorious melting pot.  I suspect Wisconsin is behind some of this.  It would be just like the Dairy State; they're all water slides and cheese curds on the outside but on the inside lurk dark schemes of world domination.  Through cheese.  Actually, it's not a bad plan.
And I am certainly not qualified to judge these enchiladas as authentic; all I can say is that they feature flavors other than cheese and those flavors seem more truly Mexican to me than a deep-fried chimichanga with queso sauce at The Jalapeno Bistro. In fact, the flavors are so bright and clean that even a little pepper jack cheese cannot annihilate them. This, I think is due to the wonderful tomatillos and poblanos which are roasted and then pureed and then poured on top of corn tortillas filled with some chicken and (a little) cheese.  If you have extra it makes a great salsa.  And if you have a vegetarian in the house you can make some without the chicken (substitute vegetable stock for the chicken stock).
Finally, I like that it's relatively healthy.  I mostly steer clear of anything — ingredient or recipe — calling itslef "light," or "lite" or "healthy" or "low-fat" but I love love love when something delicious just happens to be "healthy."  And with the star of this dish being vegetables, and cheese used more as a seasoning than a main ingredient, it qualifies.
When I made these I skipped the whole poaching of the chicken since I had leftover chicken meat from making stock (in fact I always pick something like this to make on a week when I make stock to make use of all that delicious by-product).  But I've been told by others, who made the recipe as written, that the chicken cooked this way is divine itself.