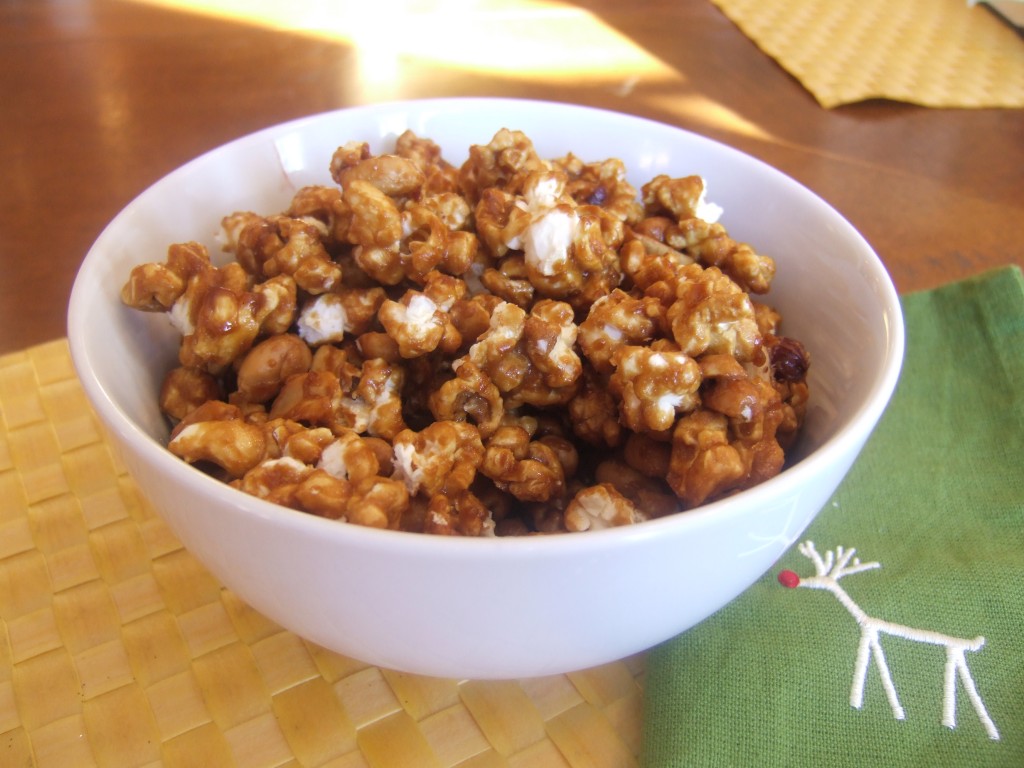 So I made the Butter Toffee Popcorn from the Oct. 2010 issue of Cook's Country and I'm pretty sure I've stumbled on the next wildly popular recreational drug. 
First of all, it's popcorn; a food that means movies and fairs and just smells like fun waiting to happen.  I use my standard Real Popcorn recipe which makes just a smich more than the 3 quarts of popped corn needed for this recipe.  You then cook up an ambrosial concoction of  butter, brown sugar, corn syrup, vanilla, baking soda and peanuts, pour it over the popcorn and bake it for 60-90 minutes.  After it's cooled my advice is to package it up extremely quickly or you will eat ALL of it and that won't be pretty. 
I wish I could link you to the recipe but Cook's Illustrated is on to me.  They shut the back door through which I was sneaking in every night and "borrowing" their intellectual property.  You will have to, at the very least, get a 14-day trial subscription to their web site.  Or if you're real, real nice to me I might send the recipe to you.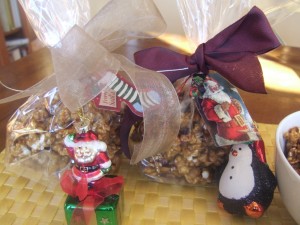 I packaged this up in clear treat bags from Michaels and one batch made about five 1-1/2 cup bags. 
Then it was fudge time.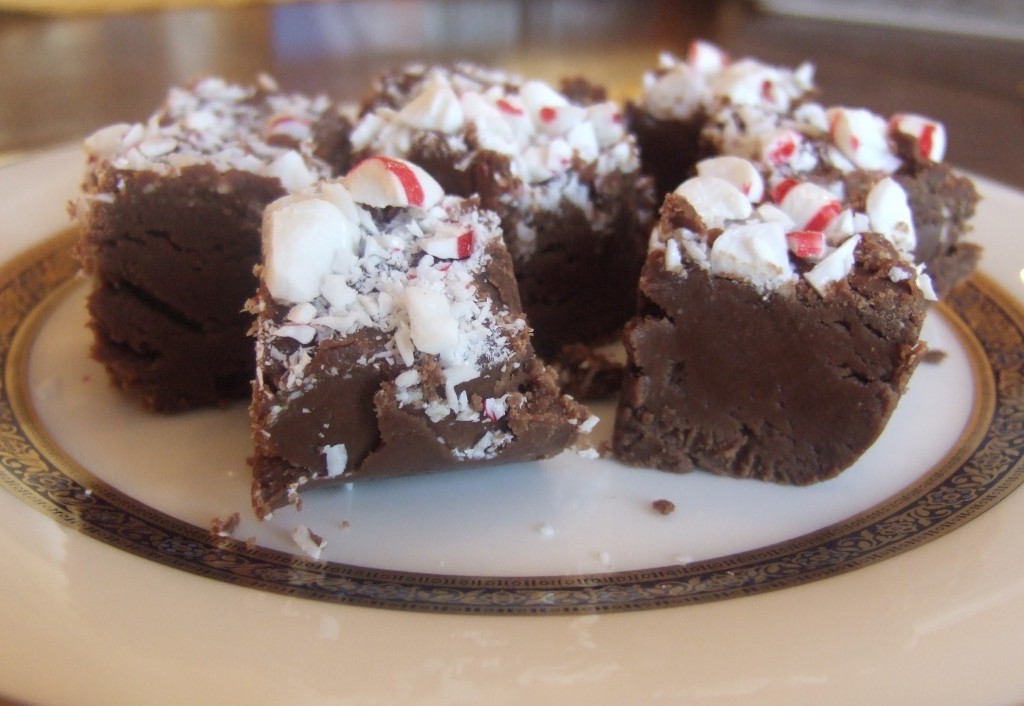 And you know what?  I make the fudge from the back of the Fluff jar.  Folks, it ain't called "Never Fail Fudge" for nothing.  It's good, it works, and it's easy.  I have made "real" fudge before and found it trecherous, temperamental, arrogant, feckless, bullying and deceitful.  And for all that it was no better that the Fluff version.  So Fluff on America!
My own twist was to add some crushed up peppermint candies.  I sprinkled these on right after I poured it into the pan and pressed them down so they'd adhere.  Voila — it is now Holiday Fudge.  This, we ate ourselves.  Well, us and our neighbor London because who could resist such a pixie?