This is from the latest (February 2011) issue of Cook's Country and it is incredibly delicious and just different enough from every other pasta dish you probably make often to get your attention.  And I love that the vegetables (in this case, eggplant) play a bigger role than in many pasta dishes.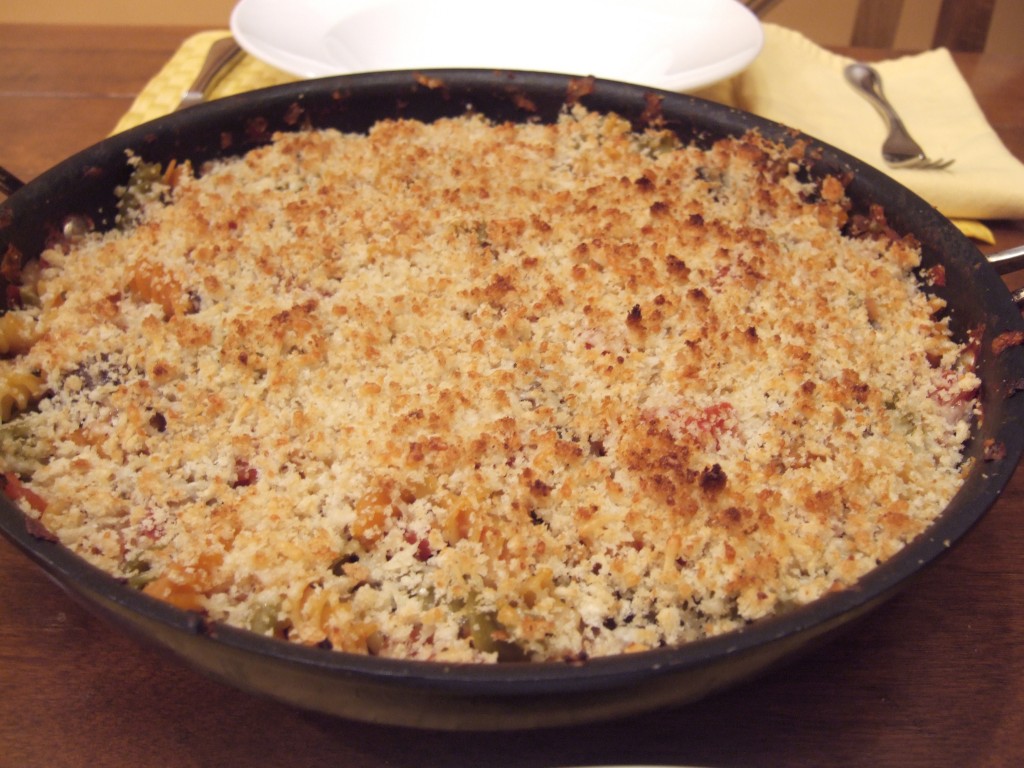 And it's quick: It's a simple saute of eggplant, followed by some onion, garlic, then tomatoes and cheese (and basil, which I did not have on hand, no big whup), then stir in cooked pasta, top with a mixture of breadcrumbs, cheese, garlic and olive oil, and bake for 10 minutes.
And it's vegetarian.  But for the cheese, it would be vegan.  And, but for the cheese, it would be incredibly healthy.  But let's not kill ourselves over two measly cups of cheese, agreed?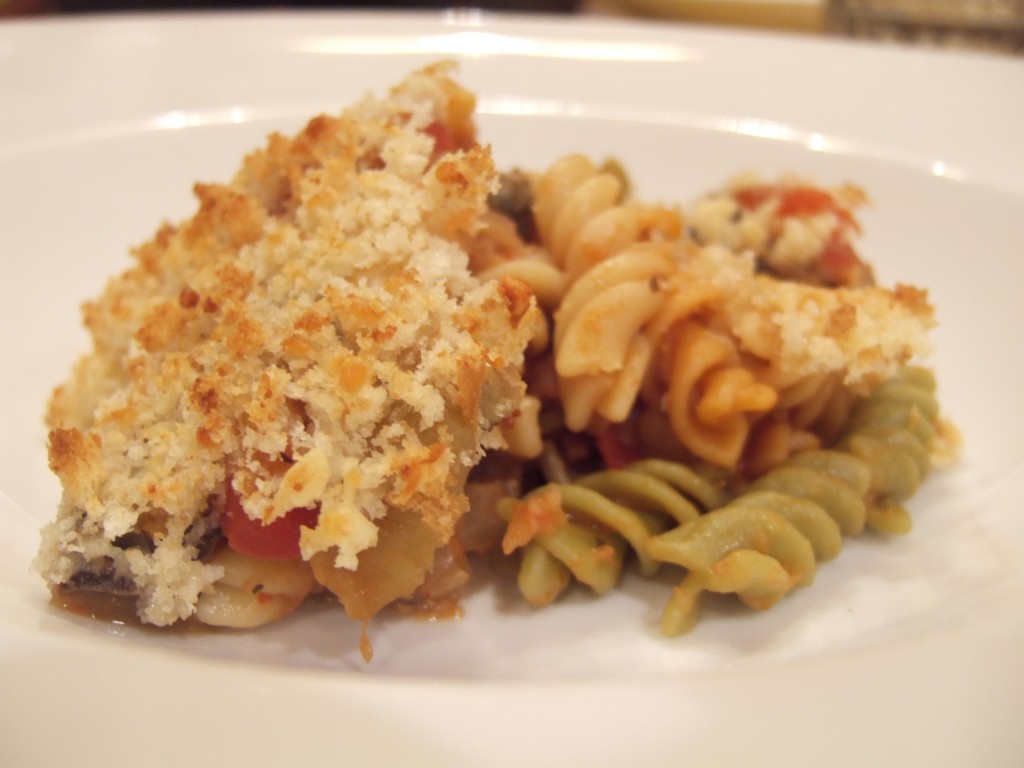 I used tri-color rotini and it was great.  I think you could also use whole grain pasta.
Pasta al Forno
From Cook's Country, February, 2011