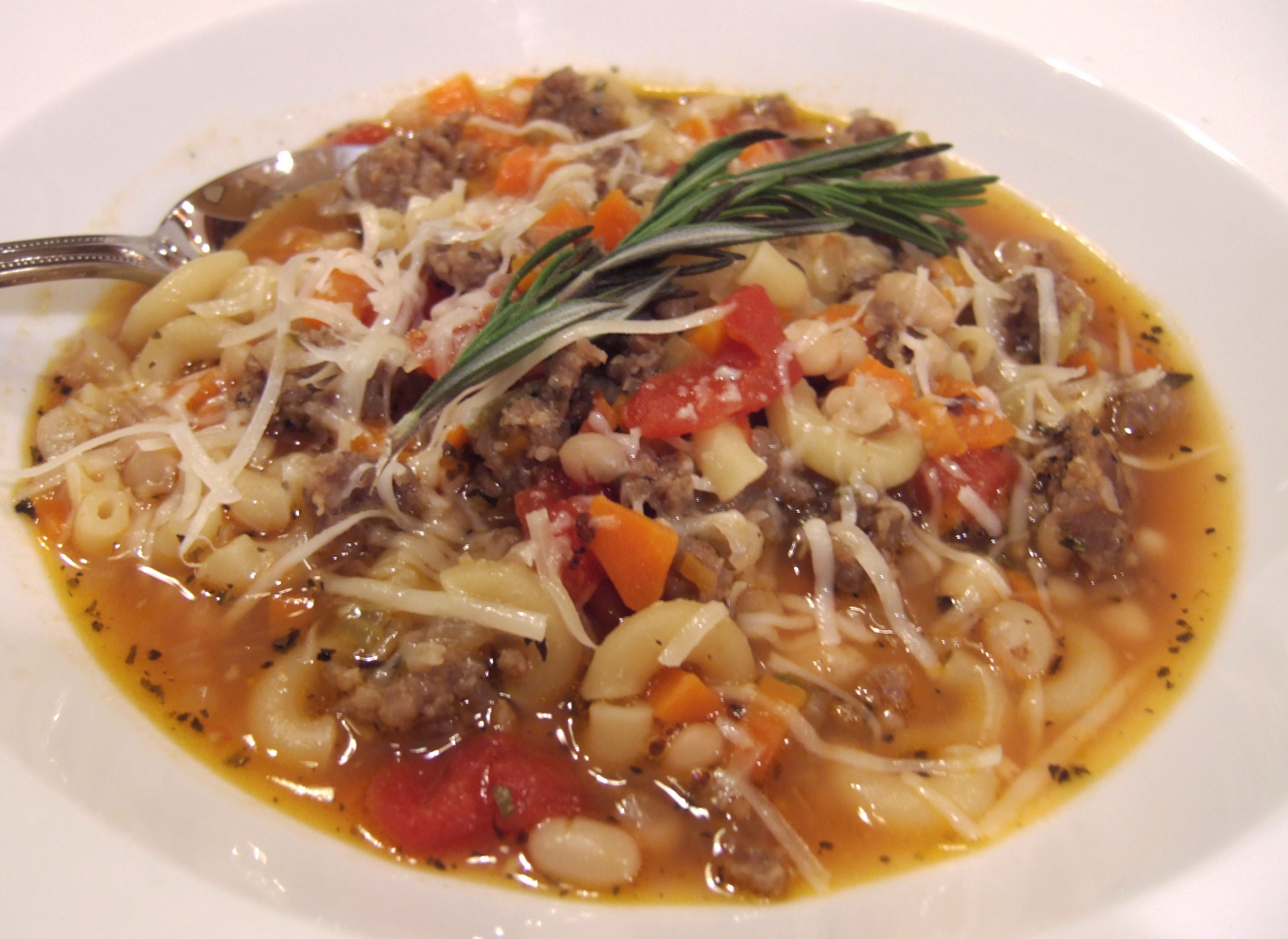 One of the reasons I started a blog was that I would sometimes find an absolutely wonderful recipe and there were only so many people I could button-hole about it at work without getting the feeling that they were starting to avoid me in the hallways. This soup certainly would have made me kind of a wild-eyed maniac at the water cooler.
Although it calls for kidney beans, I used white beans. They seemed more Italian to me somehow and I also happened to have them (don't want to be throwing 97-cents around on extraneous and redundant cans of beans now, do we?) I also had some fresh rosemary in the fridge so I used that instead of the dried. Everything else I did exactly according to the recipe.
It's warm and hearty and feels healthy with all of the veggies (they surely counteract any ill effects from the sausage, right? That's just science.) I'm quite certain you could use turkey sausage and probably veggie sausage instead of pork. You could also use whole-wheat pasta and just about any kind of beans. Next time I might slice some Italian bread very thin, toast it in the oven, and rub garlic all over it and serve it with the soup.
And let me entice you further: your house will smell amazing!
Best of all, since it's from Epicurious (Bon Appetit, December, 1995) I can link you right to the recipe. For free!