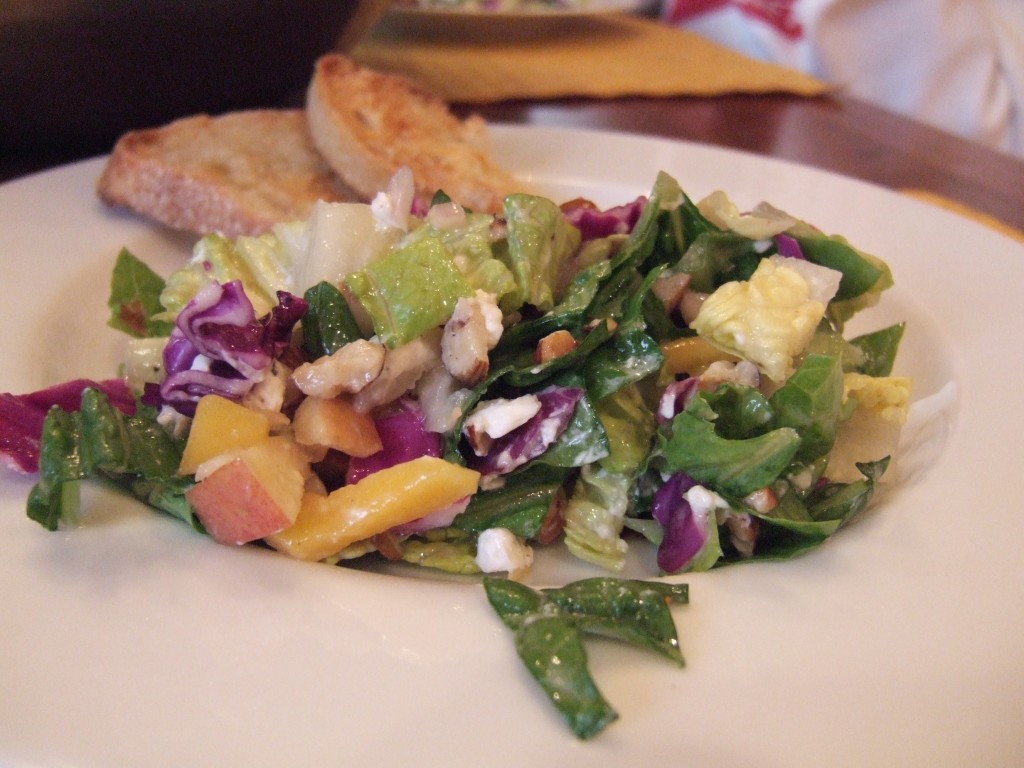 Do I seem a little salad-obsessed? My daughter would respond with a definitive "YES!" Personally, I don't think you can eat too much salad. And it's not like I'm ignoring my friends hamburger, cake and alcohol.
So let's add one more delicious salad to our repertoire, shall we?
This was soooooo good. Lettuce, cabbage, apples, pears, mango, nuts and cheese. And a spunky little red-wine vinaigrette. It's a great balance of flavors and easily adaptable. Don't have hazelnuts? Use sunflower seeds. Can't find a ripe pear? Use jicama. The substitutions are truly endless.
Rainbow chopped salad is from the February 2011 issue of Bon Appetit.