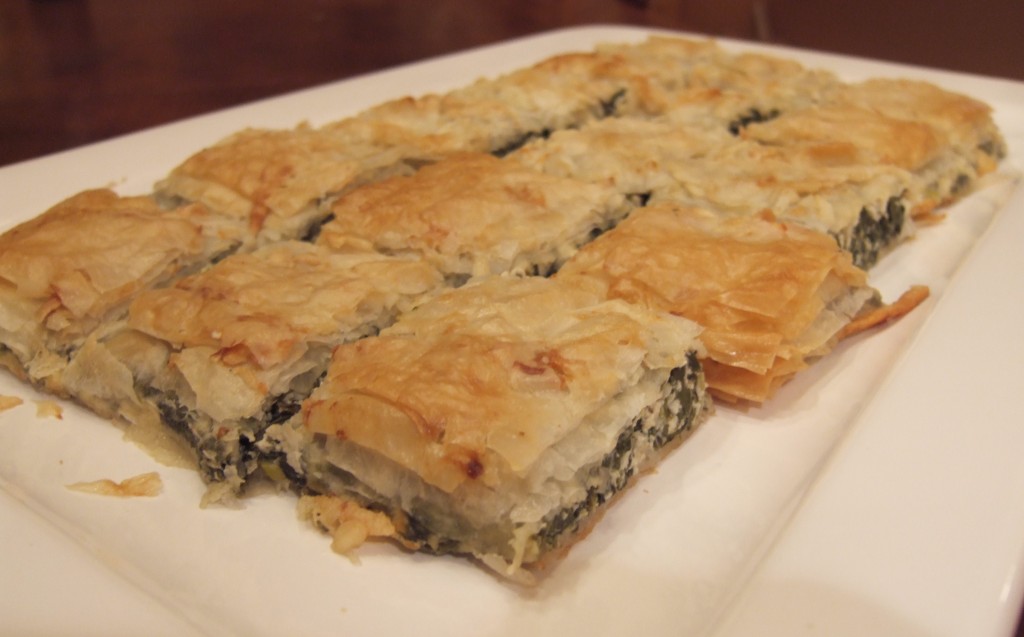 I had never made Spanakopita before despite the fact that everything about it sounds good: feta, phyllo, pecorino-romano, butter. And I was even able to get phyllo dough, in the correct size, at my local Jewel; a store committed to the idea that all people want to eat is ground beef, frozen pizza, yogurt that expires tomorrow, and Duraflame logs.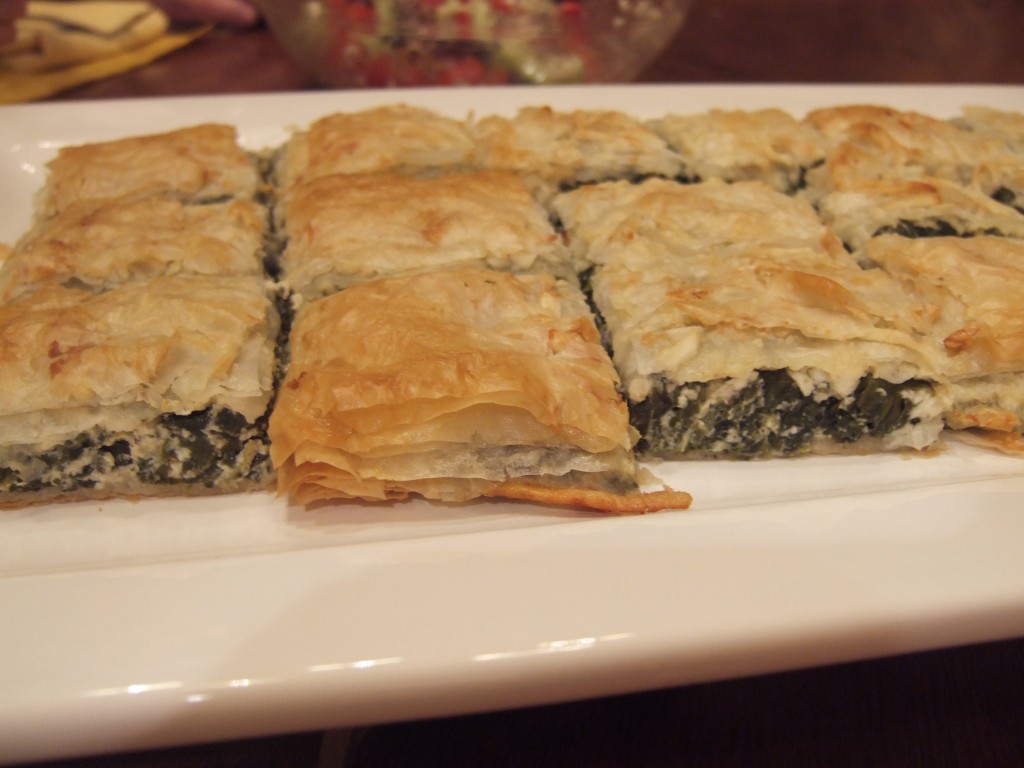 This took a little longer than I'd anticipated but mostly because I had to run out for the feta in the middle of making it (oops!). And I made one kind of consequential error: while adding the final six layers of phyllo I didn't read far enough to the point where I was supposed to sprinkle grated cheese between each of those layers. So all the cheese went on the penultimate layer (look it up!) which then made the ultimate layer very hard to brush with butter.
Nevertheless, it all worked out and we absolutely loved this dish. I served it with a simple Greek salad and it was a perfect meatless Sunday night meal.  If you're into that.
Spanakopita from Cook's Illustrated, January/February 2011.