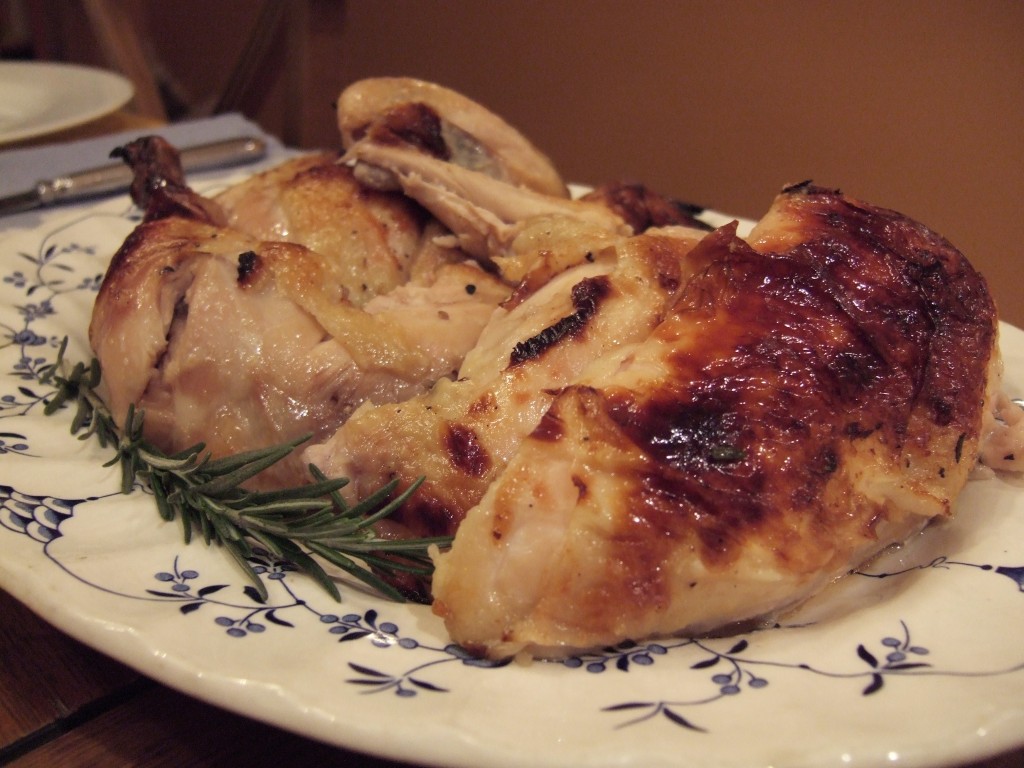 This is a really handy little number to have in your repertoire. The brine is started at least the night before and then the chicken just roasts, mostly unattended, for 1 hour and 15 minutes. As I was eating it, it occurred to me that this is really fried chicken without the frying. Many fried chicken recipes call for soaking in a buttermilk mixture very much like this one. But instead of heating up a bunch of oil and then toiling over it, you get to do a much easier (and healthier) roast.
I think I finally remembered the brine in the wee small hours this morning, so it did not get the benefit of a full overnight (or 2 day) soak. Still, because of the 9 hours it did get the meat was moist and delicious and the skin was crispy and brown. The breast meat was really pretty perfect.
I can't think of too many easier ways to get a nice Sunday night roast chicken on the table.
Buttermilk Roast Chicken, by Nigella Lawson, is on page 493 of The Essential New York Times Cookbook.