I chose both of these recipes because I wanted to make two things and didn't have a lot of time.  And, as you may remember, the word "maple" almost always stops me in my tracks.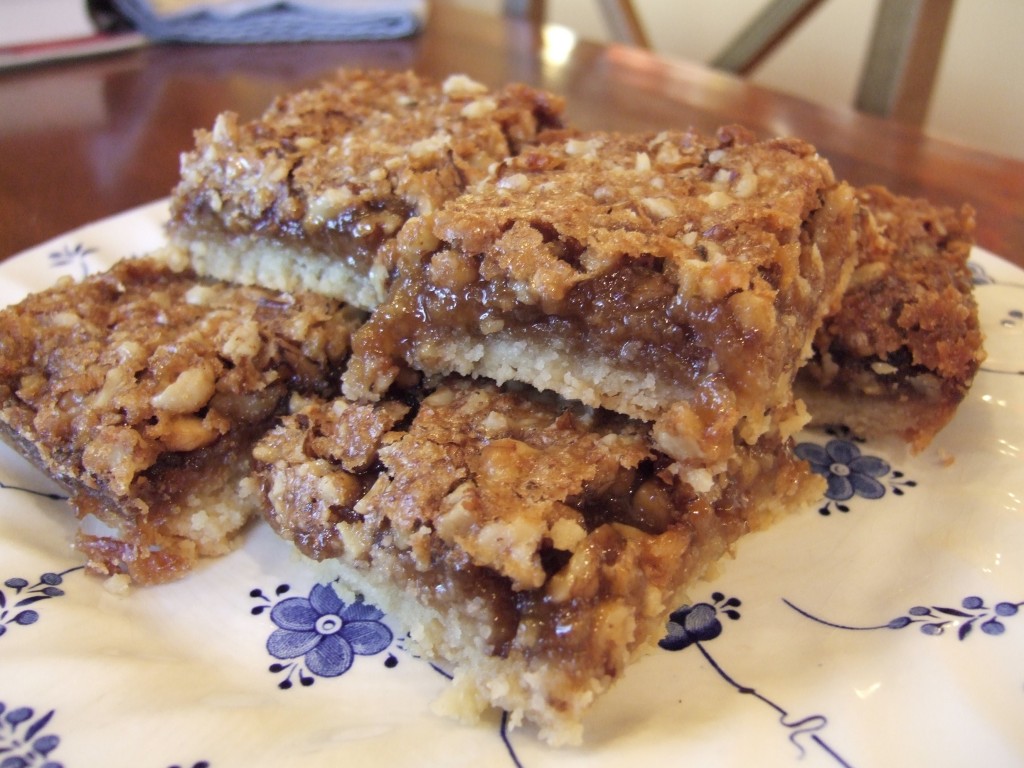 So let's start there.  What a hit these were.  Even my young friend Jane, who has somehow gotten herself into the ironic situation of going to college in Vermont and not liking maple syrup, liked these.  Mind you, there's nothing subtle about them; they're sweet and toothsome and very maple-y.  Sadly, they did not have maple extract at my Store of Limited Possibilities so I had to use imitation maple flavor.  I know, it's shameful.  At least I had real maple syrup (although not my preferred Grade B.  Life is full of compromise).  I also did not have pecans so I used walnuts.     
The Caramelized Brown Butter Rice Krispies Treats were also good.  Not great, good.  One of my tasters felt comfortable enough to be brutally honest and tell me that he felt like they lacked something and he was right.  Did I not brown the butter enough?  Do they need half-a-pinch more salt?  Not sure.  They just seemed a little too ethereal and light-weight and lacking in gooey-ness and substance.  And not different enough from the original (which, believe it or not, I've never made).  Amanda Hesser says that if you want more substance you should add the entire bag of marshmallows.  Seems counter-intuitive but what do I know about Rice Krispie treats?    
Maple Shortbread Bars are on page 701 of The Essential New York Times Cookbook.  The Rice Krispies Treats are from an article whose title I love: "Good Taste Takes a Holiday" by Julia Moskin, adapted from Colin Alevras.  It's on page 708.  You can also find them easily if you Google it but even though the entire recipe pops up on the Times website, my attempts to link to it failed every which way.  Go figure.