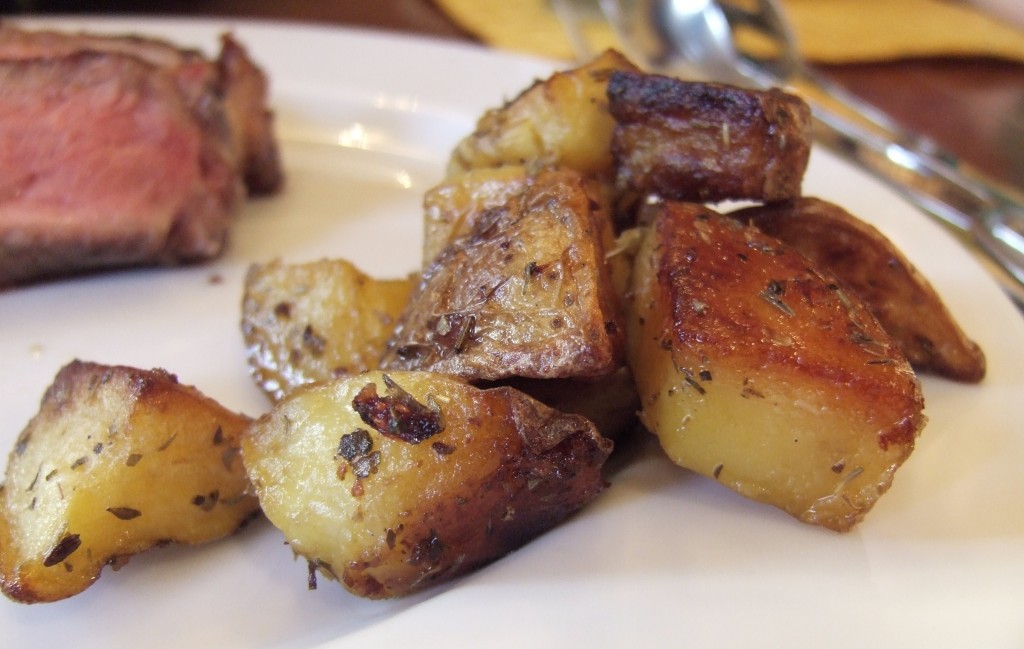 Nice, right? I think I just invented potato porn.
Not to stereotype myself but I am, in fact, Irish and I do, undoubtedly, love potatoes in all forms. I think real mashed potatoes were the first thing I ever learned to make. Even my mother, who has made not cooking her life's passion, can make mashed potatoes.
So it is with a great deal of authority that I tell you that these are some excellent spuds.
The recipe calls for "waxy potatoes" but doesn't tell you which genus of potato that might be.  But that's why I'm here, right? Use Yukon Golds.
And don't be too limited by the "Italian" in the title; the only thing that makes them vaguely Italian is the oregano. Feel free to serve them with sushi if you like (and you will like).  You could substitute any herb for the oregano; rosemary seems obvious but thyme would be great too.
Italian Roast Potatoes are on page 300 of The Essential New York Times Cookbook.