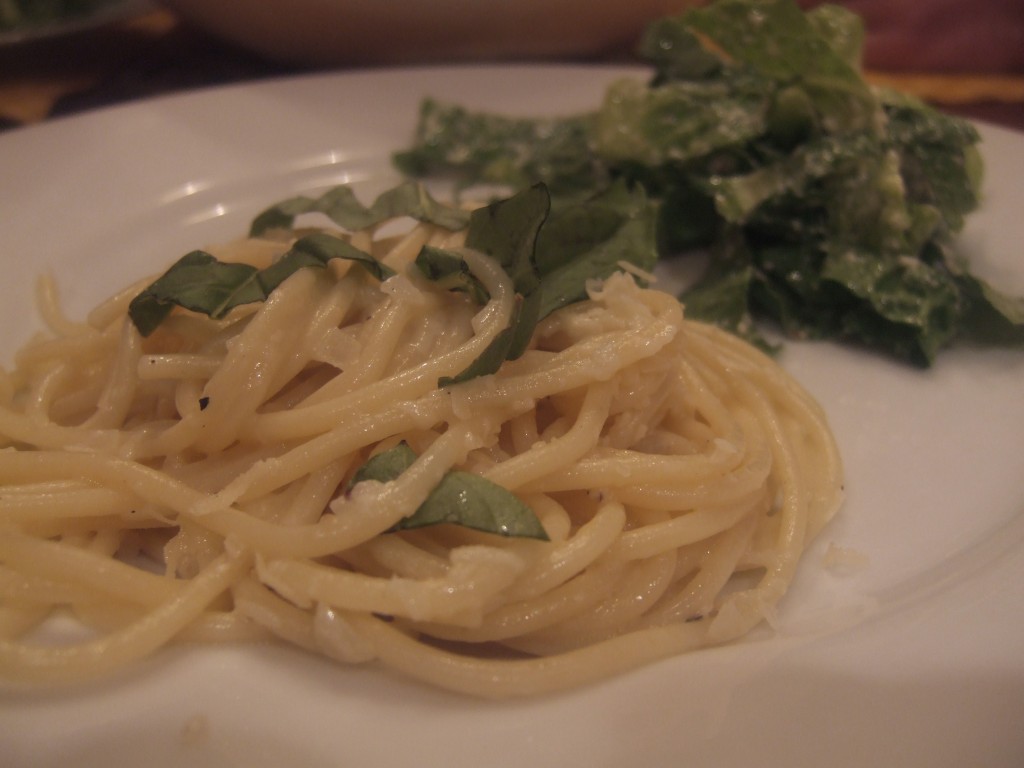 This is from the most recent (Jan/Feb 2011) Cook's Illustrated.  With a vegetarian among us I'm always looking for something meat-free that will appeal to all three of us.  And quick recipes are never unwelcome.  Tonight cooking was hastily wedged between work and a 7:00 p.m. basketball game so this fit the plan nicely.  I didn't cook in a complete frenzy but woe to anyone who tried to distract me, man or beast.
I was a bit skeptical as I was making it.  The sauce seemed watery (due to the inclusion of 1-1/2 cups of the pasta-cooking water) and I wasn't convinced that it would result in anything but a weird-tasting lemon noodle soup.  I should have known better because although not all Cook's recipes are to my taste, they are almost never unmitigated failures.  This was delicious.
The lemon flavor is balanced, as promised, and it's a meal conjured up mostly out of pantry staples: spaghetti, olive oil, lemon juice (and zest), cream, Parmesan cheese and shallots.
I found the basil to be a bit unnecessary though and might not add it next time.
Spaghetti with Lemon and Olive Oil, from Cook's Illustrated, January/February 2011.